Translation into Japanese and Chinese with DTP
one of the most popular models from a renowned Swiss luxury watch brand from English into Japanese and Chinese. The project included reviewing and implementing feedback from representatives of the brand in Japan and China as well as DTP including microtypography. Our haute horlogerie team couldn't wait to get started.
The client
Watchprint is a specialist for watch and jewellery books. As an online publisher and bookshop, Watchprint has been sharing fascinating facts and success stories from the worlds of watches and jewellery since 2001. The company regularly attends the world's leading watch fairs and events. Watchprint recently published the incredible life story of a very popular timepiece.
The task
The watch in question has been an icon for decades. It's amazing story and unmistakable style are deserving of a translation of the highest quality. It was a job for the experts. Diction has a long history of working with renowned Swiss luxury watchmakers to help them realise their complex multilingual projects. In addition to the culturally elegant translations into Chinese and Japanese, we also coordinated the feedback from China and Japan, as well as providing DTP with microtopography.
The solution
This exclusive watch book had to meet the highest standards and appeal to fans of the brand across the globe. We therefore entrusted the translation to experienced haute horlogerie translators with industry knowledge – translators who are capable of effectively combining poetic language with the right technical terms. In addition to standard watch industry terminology, we also ensured that the brand-specific wording was implemented consistently. The DTP and microtypography presented a real challenge. Getting layouts and line breaks right is particularly difficult for Asian languages, especially if you can't speak them. That's why the language teams work closely with the in-house DTP team at Diction. Nothing is sent to the client without final approval from the translator.
And it's the Diction project management team pulling the strings and holding everything together behind the scenes: Which translator has the most expertise in this area? Do we have pages 22 to 36? When are pages 37 to 48 being sent? What did the brand representatives in China and Japan have to say about our translations? One thing is clear: we have to make sure we keep track of every aspect of the project when so many different people are working on it.
The bottom line: This was a large-scale and exclusive haute horlogerie project with complex translations into Chinese and Japanese – including project management, coordinating feedback, and DTP, and Diction was the right agency for the job. If you want to find out more about our work for the Swiss watch industry, click here or here.
Most recent references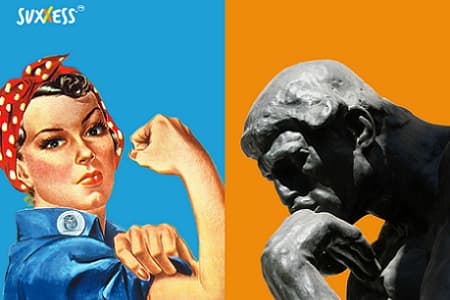 Sensitive documents for suxxess.org Diction supports a number of clients in the areas of vocational…