Sensitive documents for suxxess.org
Diction supports a number of clients in the areas of vocational training and university study. We find tailored solutions for highly subject-specific documents and sensitive information. For example, we have been working with suxxess.org, a subsidiary of professional association Swiss Marketing. Read on to find out how we work with documents that need to be kept highly confidential for exam question translations!
The client
suxxess.org sitzt in Zürich und erbringt umfassende Dienstleistungen im Bereich der höheren Berufsbildung, insbesondere die Organisation von schriftlichen und mündlichen Prüfungen – natürlich mehrsprachig. Bei der Mehrsprachigkeit unterstützt Diction diesen besonderen Kunden – beim Thema Übersetzung Prüfungsfragen
The task
Diction has been working on sensitive exam documents for the Swiss exam boards for marketing and sales specialists and managers in German, French and Italian for several years.
How do you ensure confidentiality if the texts need to be proofread and translated with absolute precision so that the conditions for everyone taking the exam are the same regardless of the language they sit the exam in? We have been doing precisely this for suxxess.org since 2020, and also provided the same service for its predecessor, examen.ch, from 2015 to 2020.
It is essential that everyone involved not only has experience in working on highly sensitive documents, but also knows all about the management of complex terminology. Another challenge is the fact that the projects often involve working on large amounts of texts within very tight deadlines, so the proofreaders and translators also need to be available immediately.
The solution
We work in strict accordance with the General Data Protection Regulation (GDPR) and also protect your data using state-of-the-art technology. Individual solutions are provided for clients that require even more security. This is what we did for suxxess.org for the proofreading and translation of exam questions. Every person that works on exam documents has to sign a special NDA. Access to exam data is encrypted, and only people who have signed the suxxess.org NDA can access it.
Very strict security measures are also in place for data transfer in both directions. We use encrypted Microsoft Office files to work on the exam documents for the marketing/sales managers. The exam documents for marketing/sales specialists are sent via a special Sharepoint and never via e-mail. An authentication call has to be made for every registration, and the documents themselves can only be opened via Sharepoint. As we have a large in-house team, we are ready for any "surprises" or express jobs the client sends us despite the limited number of translators and proofreaders who can work on the projects.
Our solution is also tailored to the requirements of suxxess.org in terms of content. The final exam questions have to be free of errors in all languages and formulated clearly and concisely. We adhere to an exact plan for the German proofreading and translation into French and Italian. For example, we have a long list of taxonomy verbs with the correct translations in all languages. Synonyms are not allowed to be used (and in many cases aren't technically synonyms anyway). For example, the verbs explain and elaborate have their own distinct meanings. Our team check every single word of the content to make sure it is clear and unambiguous. They also diligently compare the languages with one another to ensure full consistency. We thus make an important contribution to making sure that everyone taking the exam has exactly the same conditions – whatever the language. The only thing they need to do is study!
The bottom line: A unique client from the vocational training industry benefits from our strict security measures and precise terminology solutions. Find out more about our work in the area of education and training translations.
Most recent references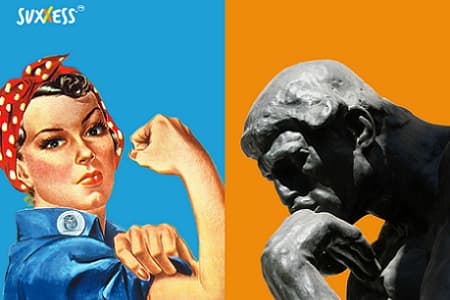 Sensitive documents for suxxess.org Diction supports a number of clients in the areas of vocational…