Our direct API
The Diction connector enables us to automate order and delivery processes with e-commerce, DAM and PIM systems and CMS. The Diction connector simplifies the entire workflow and connects the Diction TMS with your system.
How do you connect to the Diction connector?
You can use any existing plug-in or add-on solutions for e-commerce, DAM and PIM systems and CMS to send your text to our system via the Diction connector. Our connector also supports most middleware software to connect your system to ours.
If necessary, Diction's developers will also create a plug-in or mini-middleware solution that meets your requirements. And, if you prefer us to connect to your in-house interface, we are more than happy to do so. Just call us and we can discuss the right solution.
Technical documentation for the API
The Diction connector enables our system to communicate with yours. You or your developers can access the technical documentation and use it to connect your system to our E-commerce, DAM and PIM systems and CMS.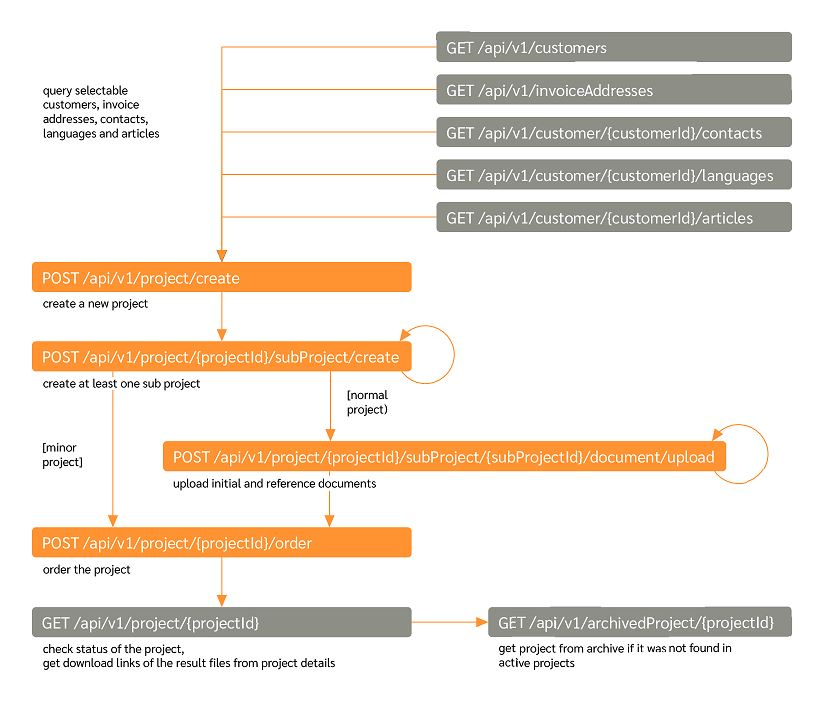 E-commerce, DAM and PIM systems and CMS
We use our API to connect with CMS solutions such as WordPress, Drupal and TYPO3. You can of course also send your data to our connector via a DAM, PIM or e-commerce system. The choice is yours. Our Diction connector is compatible with most widely available plug-in and add-on solutions.
There are obviously many different CMS solutions. We have developed Diction plug-ins for some of the most popular options. Whether you work with Adobe Experience Manager (AEM), WordPress, TYPO3 or Drupal, just get in touch if you want to optimise your processes with the help of our end-to-end translations. Find out more here.
Interchange and file formats
Here you can read more about the various interchange and file formats that are available.
Interchange formats
Interchange formats are file types that can be sent between operating systems and applications, making file transfers a lot less complicated. We have a wealth of experience with interchange formats such as .xml and .xlf. An .xlf file, also known as an XLIFF, is a bilingual file interchange format that is used by CAT tools to display the source and target texts next to one another. However, .idml and .html can also be classed as interchange formats as the files are transmitted directly from one system to another, processed, and then transferred back.
File formats
We work with all standard file formats that can be sent to our TMS via the Diction connector using plug-ins or add-ons. These are some of the formats that we can work with: Microsoft Word, Microsoft PowerPoint, Microsoft Excel, Microsoft Office, Apache OpenOffice, Adobe InDesign, Adobe InCopy, Adobe FrameMaker, Adobe PageMaker, Interleaf, QuarkXPress and more (.doc, .docx, .pdf, .xls, .xlsx, .csv, .ppt, .xml, .idml, .icml, .html, .sgml, .xml, .xlf, .tmx, .tbx, .svg, …). If the format you need isn't listed, just get in touch!
Data protection and updates
Some of our clients use the Diction portal via the Diction connector and via a single-sign-on (SSO) interface. This function allows users to access the portal directly via their internal system. This is a huge plus for companies that have a constant influx of new users. If someone leaves the company and you delete them from the active directory, this information is automatically updated in the Diction portal. The deleted employee can no longer use it to place orders, and you don't need to inform us. This saves you work and is in accordance with data protection legislation.
Information security:
from certification to our data centre
Diction's Head of Information Communication Technology could talk for hours about the sophisticated system we use to ensure that our clients' data are secure. In this video, he discusses the most important aspects of this system, including the no-nonsense approach that not only our clients from the legal and financial industries truly value.


Impressive technology
Diction has some real machine translation experts on their team. They managed to do exactly what we wanted by creating a kind of hybrid system that combines the use of machine translation and translation memories. It's great how flexible they are. The user-friendly client portal is also great, and really makes our project management much easier. We are really happy with Diction!

Roger Rölli
Team Leader Marketing Services, AMAG Import Ltd


We recommend Diction
Diction has provided language services for us since 2016. They translated and took care of the final editing for our website in the Drupal CMS, helped us put together our corporate language book, and worked on our annual progress report. Diction has precisely the right expertise to excel where the worlds of science, public administration, the economy and politics meet. We can definitely recommend Diction without hesitation.

Raymond Cron
CEO, Switzerland Innovation
News
Our language partners are part of our family! That's why we couldn't miss the opportunity…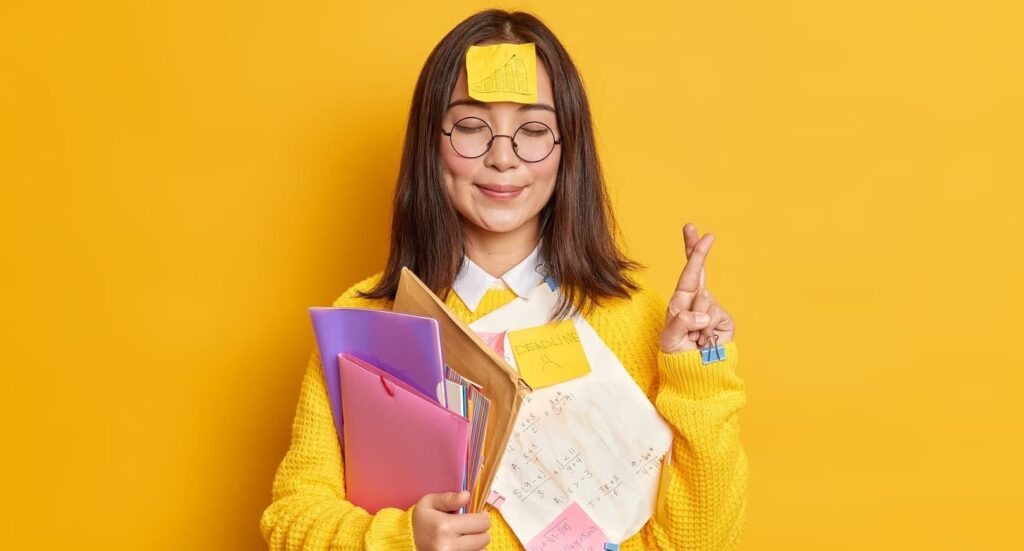 Do you need to translate or proofread education-related documents that have to adhere to the…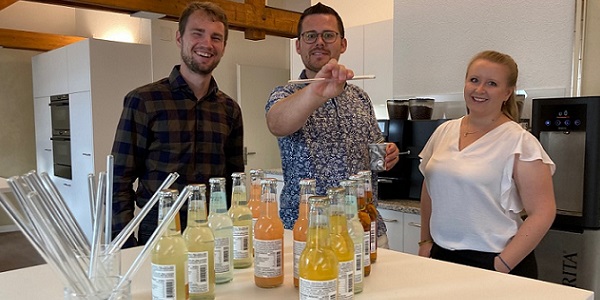 After the pandemic, we were finally able to revive an old Diction tradition this year…