Lockdowns, social distancing, closed shops – a global pandemic is not just an international health crisis, it also puts the brakes on our spending. In times like these, family, friends and society are obviously much more important. But now that the risk to public health is lowering, we can start to think about doing our bit the help the economy again.

The agency Inhalt&Form has joined forces with a number of media outlets and companies to launch the Restart Switzerland initiative. This is a fun campaign with a serious message: that we are all consumers, and by spending money we can contribute to helping the Swiss economy improve, which, at the end of the day, is good for all of us. Diction is proud to be involved in this project, as we are also part of the Swiss economy, and its success is essential to ours. It was therefore a no-brainer for us to help out with the campaign by translating TV, online, radio and print ads into French and Italian.
We are especially proud of the film ads our language teams translated – and they had a lot of fun doing it! Take a look for yourself.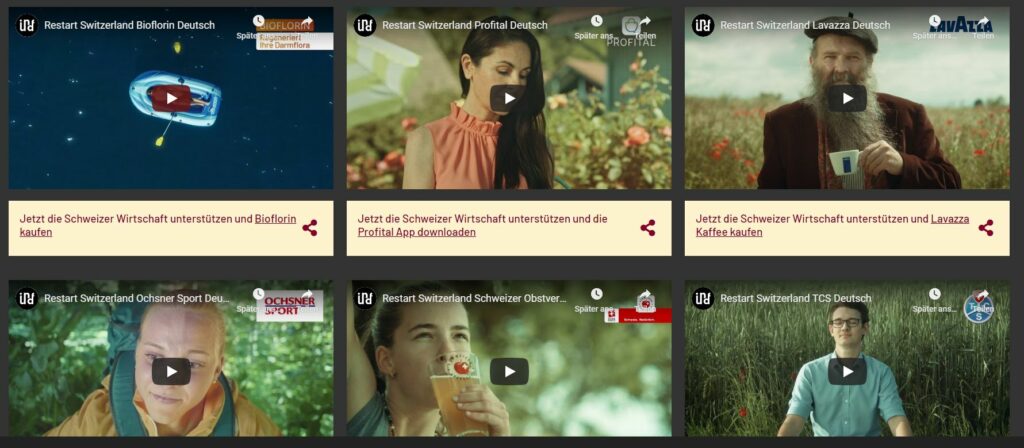 Now everyone is talking about this campaign – including Werbewoche.