Leaving a smaller footprint
Diction is committed to minimising its carbon footprint. We are now fully climate neutral thanks to our support of a reforestation project in Panama. And we are also working hard to improve things closer to home.
Diction is certified as a climate-neutral company
Diction is committed to minimising its carbon footprint. As a company, we take our responsibility for sustainability and climate protection very seriously. We have introduced a number of different measures that we are really passionate about, and these measures helped us offset our carbon footprint for 2019 and 2020. We are certified as climate neutral for 2019 and 2020.
We are a member of EcoVadis, the rating platform for corporate social responsibility. Several members of our in-house team are now also collaborating on a project to plan and implement measures that are in line with the UN's Sustainable Development Goals (SDGs). Many of our clients are also committed to sustainability, and we really love exchanging ideas with them and making a difference together.


Reforestation and sustainability: what we're doing
The UN SDGs
Our support for CO2OL Tropical Mix in Panama not only helped us to achieve climate-neutral status for 2019 and 2020, it also allowed us to make an active contribution to reaching the UN's SDGs. Here you can find out more about the goals for environmentally and socially sustainable farming the project in Panama is working towards.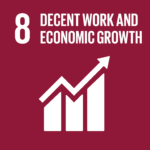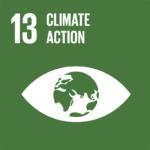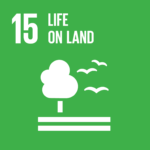 The UN SDGs are political goals set by the UN with the aim of ensuring global development that is sustainable for the economy, society and the environment. In 2021, we will discuss which further SDGs we want to support and introduce measures to help achieve them.
Diction is your climate-neutral partner
Many of our clients want their translation partner to be committed to the environment, climate protection and social justice across the world. Our support for the CO2OL Tropical Mix project in Panama enabled us to get certified as climate neutral for 2019 and 2020, and the project also boosts the local economy with fair employment conditions and pay. We are also really committed to helping green projects such as the Bergwaldprojekt in Switzerland. And that's not all – with workshops led by external experts, members of our in-house team collaborating on a green project, and energy saving platforms such as GroupShare, we are also doing our best to reduce emissions every single day (yes, even at the weekend!).

We are really proud that you place your trust in our language services and our commitment to climate protection. We would be delighted to tell you more and help you with your language project.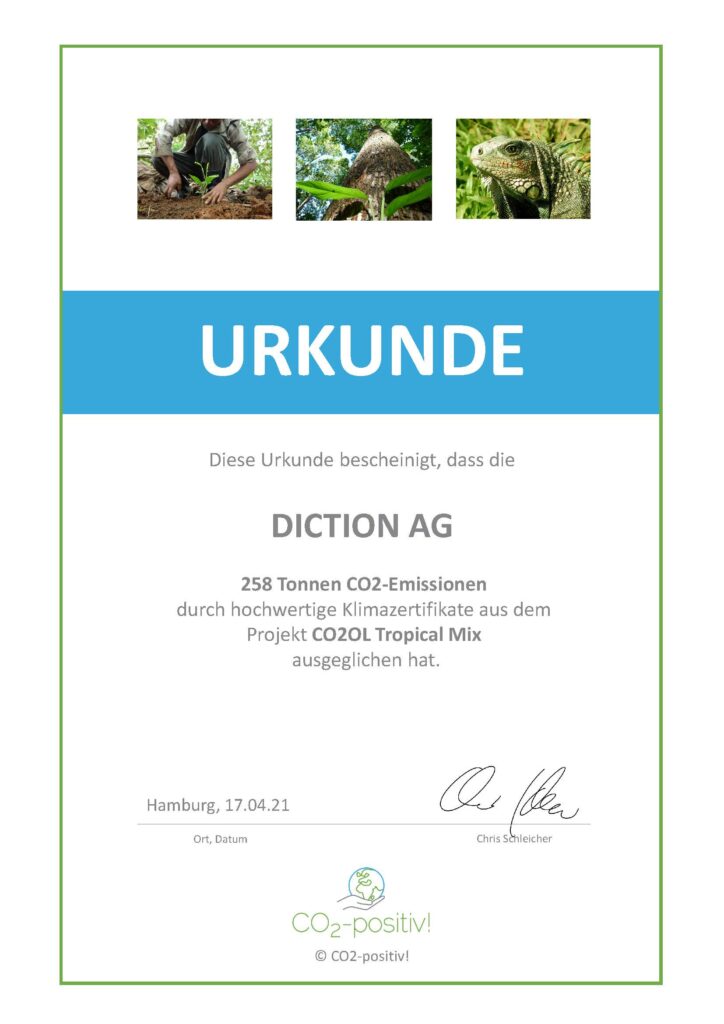 News
Our language partners are part of our family! That's why we couldn't miss the opportunity…