Texts without mistakes
If you just need a text that isn't full of misplaced commas, typos and grammar mistakes, and style isn't really important, then proofreading might be just what you need.
Even the best writers benefit from proofreading
When we proofread texts, we check spelling, grammar and punctuation. Even if your knowledge in these areas is excellent, there are still a number of rules that even the most experienced writers might be unaware of. Do I need to hyphenate this adjective? Does this sentence need a serial comma? Should this full stop be inside or outside the quotation marks? It's not your job to know the answers to every single one of these questions. It's our job.
What about style? We don't alter the style of texts that we proofread – maybe it's not important for your particular text, or maybe you are really happy with it and don't want us to change it. However, writers can sometimes get a play on words or a widely used idiom so wrong that it counts as a mistake, and we correct these mistakes too. We can work with PDFs, Word, Excel, PowerPoint, QuarkXPress and InDesign, or directly via your website's CMS.
Isn't a spellchecker the same thing as proofreading?
Using a spellchecker to find those last pesky typos in your document is always a good idea, but it isn't always enough. A standard spellchecker would have no problem with leaving your readers pondering the perplexities of "unclear power" or wondering what a "human begin" might be, for example. That's why we always recommend having your texts proofread by the professionals.
Is post-editing a type of proofreading?
If you're thinking about using machine translation to save time and money, you're probably wondering if you also need to have your texts post-edited. Neural machine translation systems are now capable of delivering acceptable results, but are still far from being error-free, which means the texts should really be post-edited (a process similar to proofreading) by our language professionals. This combination provides you with a good text without investing too much time and money in it. If you're interested in post-editing, just give us a call.
Quality and information security
Diction is ISO-certified in the areas of quality management, translation management and post-editing. We take the protection of your data and information security very seriously. All our servers are held in an enclosed rack which is monitored around the clock in our secure data centre (ISO 22301 and ISO 27001 certified and FINMA Circular 2008/7 compliant). We only use our own servers. In addition, all of our in-house employees and external partners have signed a strict NDA.
What counts as a mistake?
The answer to this question depends on whether you request proofreading or editing. Watch the video (German only) to find out exactly what we do – as well as what we don't do – when we proofread your text.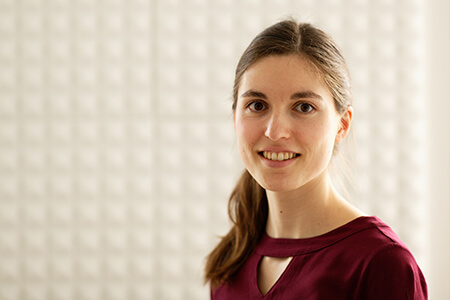 Want to know more about proofreading?
Our project management team headed by Cécile Roffler will be happy to help and look forward to hearing from you.

+41 81 750 53 33
info@diction.ch
Order your next proofreading job
via the Diction portal.
If you send us a lot of proofreading or translation projects on a regular basis, and want to save time and effort, we suggest trying out the Diction portal. This system is easy to use and manages every aspect of the projects you send us. The portal allows you to request quotes, send or cancel projects, check the delivery status of your projects and manage your invoices. All of this saves you time – and ultimately money.
If you are interested in sending us your proofreading projects or orders for other language services via the Diction portal, just call us or click here to find out more.
Already registered? Click here to go straight to the portal.

Professional and solution-oriented
Diction always offers us a professional solution for all our language needs. Translation, editing, copywriting – they always complete projects reliably, quickly, and with a clear focus on finding solutions.

Robert Hämmerle
Managing Director, Hämmerle und Partner

We recommend Diction
Diction has provided language services for us since 2016. They translated and took care of the final editing for our website in the Drupal CMS, helped us put together our corporate language book, and worked on our annual progress report. Diction has precisely the right expertise to excel where the worlds of science, public administration, the economy and politics meet. We can definitely recommend Diction without hesitation.

Raymond Cron
CEO, Switzerland Innovation
News
Our language partners are part of our family! That's why we couldn't miss the opportunity…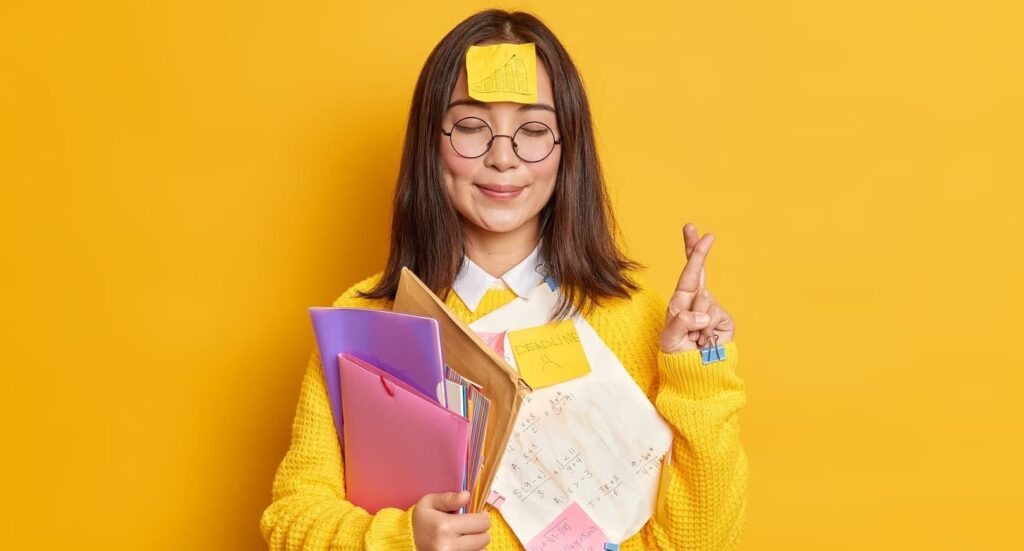 Do you need to translate or proofread education-related documents that have to adhere to the…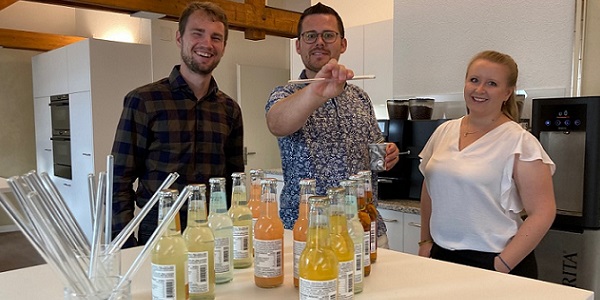 After the pandemic, we were finally able to revive an old Diction tradition this year…
FAQ
What is the difference between proofreading and editing?
Well, for proofreading projects, we only correct spelling, grammar and punctuation errors, and unidiomatic language (e.g. "a shoe-in" instead of "a shoo-in"), with the exception of deliberate wordplay. For editing jobs, we will also improve the style of the text and use synonyms to reduce repetition. You can also ask us to fact-check your text. This can be a good idea if your text contains a lot of dates or product and company names. So what is the right choice for your text? Proofreading is ideal if you are absolutely confident that your text is already of a very high quality, or if you have already sent an almost identical text to us for editing, and you don't need us to carry out any more research. For any other texts, we recommend editing.
How quickly can I get my text back? Is proofreading quicker?
Proofreading is usually quicker as we only correct grammar, spelling and punctuation. However, this doesn't mean that we recommend choosing proofreading just because deadlines are tight. We have fast turnaround times for any type of project, whether it's proofreading, editing or translating. You decide how urgent your project is, and you give us a deadline, not the other way round. We have a range of different offers to suit your needs. We also offer an express and weekend service. For jobs that need to be carried out outside of Swiss office hours, our Canada office is on hand to translate, edit and proofread for you even if it's the middle of the night in Europe. Just tell us if your job is urgent when you submit your project and we will suggest a deadline when we send you the quotation.
Should my machine-translated text be proofread?
Yes, that's what we recommend. The type of proofreading carried out for a machine translation is called post-editing. The results that professional machine translation systems are capable of delivering today are surprisingly good, but not free of errors. That's why you should have the target text checked by a professional. Our experts are very familiar with the exact limitations of machine translation software, and can make sure that your text is of an acceptable quality without you needing to invest too much in it. You may not need post-editing if you only require a translation of a very low standard (e.g. if you just want to understand the gist of a text) or you use machine translation technology that is trained to use your specific terminology and always delivers results that you are satisfied with. For any other texts, you know where to find the right experts to proofread and post-edit your texts. Just give us a call.