Diction is your partner for effective CMS translations
You use WordPress because of the countless advantages the CMS offers – it's user-friendly, secure, easy to upgrade, and much more. If you want to expand the usability for your multilingual website, the WPML plug-in for WordPress is the ideal solution. It allows you to maximise time and cost savings for your CMS translation management.
You can also count on our linguistic and technical support. Diction provides high-quality translation, editing, copywriting and language consultancy services, but our main focus is using state-of-the-art technologies to automate your translation processes. One of these technologies is our WPML interface. Read on to find out all you need to know.
The WPML plug-in for your WordPress translations
With our easy-to-use WPML plug-in for WordPress translations, you can manage your multilingual projects with ease. WPML can be used for translations of any type of content, including web pages, articles, news, menus, taxonomies, SEO keywords – basically anything that you need in any language. This makes WPML the ideal tool to attract new target groups or increase your company's visibility in established markets.

Let's automate your WordPress workflow together
Do you want to install WPML? Diction is an official WPML partner, which means you can take full advantage of the enormous potential this plug-in offers. Send your CMS content to us directly via the WPML interface. Your project arrives in our client portal, and the translation process starts automatically. You can check on progress at any time in WPML. When the translation is complete, we seamlessly upload it to your WPML tool. You can then take a final look at the text and publish it right there and then. Everything is taken care of without media discontinuity at your end, as everything runs directly via your WordPress back end. With the WPML connector, Diction becomes part of your supply chain – and you save time and resources.
How it works
Get WPML here and click here to visit the Diction WMPL supplier page. Connect your WPML plug-in to Diction. It's easy – just send us an e-mail or call us to get your Diction token. You can then add Diction as a supplier in the WPML tool back end. Your projects are transferred from WordPress directly into our system, processing starts automatically, and the finished translation is uploaded back onto your website.
We like to keep things personal
By the way, although everything runs via the WPML interface, you can still call us or send us an e-mail if you have any questions. As you might be aware, our project managers are always happy to have a friendly chat. By the way: The client portal allows you to request quotes, send or cancel projects, check the delivery status of your projects and manage your invoices.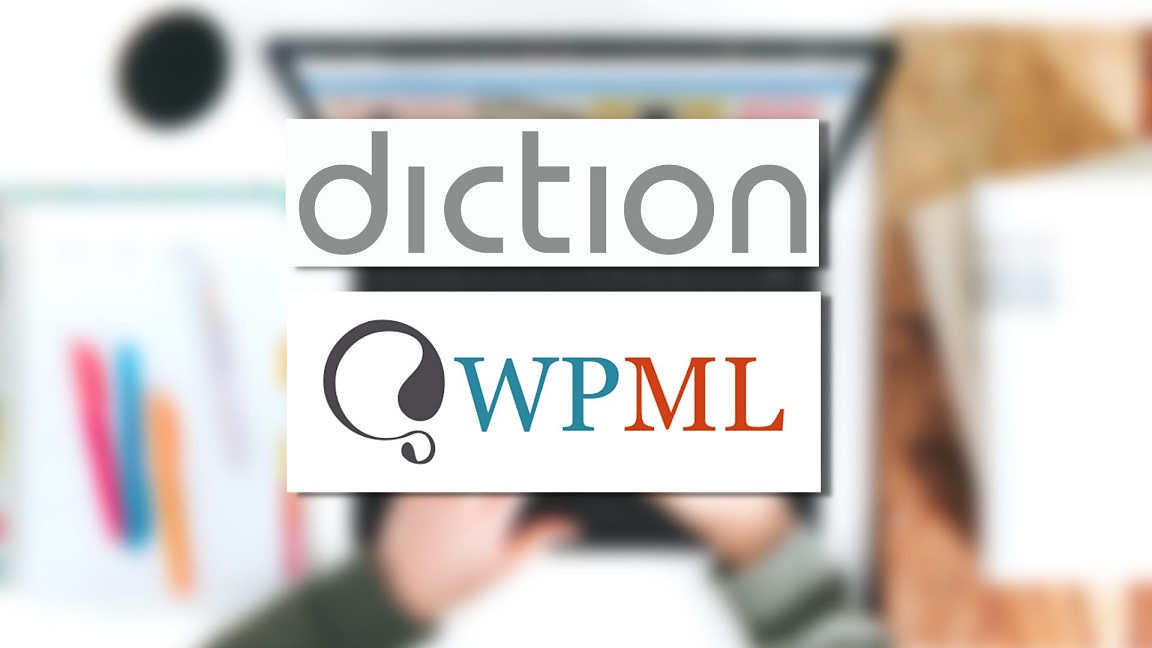 News
Our language partners are part of our family! That's why we couldn't miss the opportunity…