Raise your profile, reduce your workload
Sustainability reports are becoming mandatory! With our tools and services in relation to the editing and translation of sustainability reports, your reporting can become a game changer.
Sustainable in every regard
If you are looking to get your sustainability report (also commonly referred to as an ESG report) translated, you are most likely aware of the increasingly time-consuming nature of all the organisational work that reporting involves. We will help you achieve your objective quickly, effectively and completely hassle free.
From 2024 (using the figures from 2023), large companies in Switzerland will be legally obliged to report on not only their financial performance but also their socioecological one.
Although this does not officially mean that sustainability reports have to be translated, most of our clients publish these in two or more languages.
Why? The market demand for sustainable products, services and solutions is higher than ever! Plus, stakeholders' expectations with regard to companies' socioecological performance are high – and those who only fulfil the minimum legal requirements are passing up a major opportunity to increase trust in their brand.
Sustainability reports – an obligation or an opportunity?
ESG reporting is transforming from a (potentially) arduous obligation to a PR tool – and therefore an important part of your company's information policy. In this regard, it should also be considered that stakeholders are not only shareholders but also (potential) employees who want to find out how sustainably employers operate. Furthermore, everyday purchasing decisions are increasingly based on sustainability and social justice.
Here at Diction, we are well aware of this situation. For years, we have provided multilingual services in relation to all sorts of corporate reporting documents for many satisfied clients, and that naturally includes the editing and translation of sustainability reports. By doing this, we are delighted to have earned the trust of exciting clients from all sectors.
Diction currently offers the following content services and more:
From the Diction magazine:
corporate reporting for Oerlikon
global powerhouse for technology and surface solutions, for many years. This also applies to its sustainability report.

Find out more in the magazine article or click here to browse through all editions of our magazine (all magazine articles are in German).
Read the article
We speak your language
What exactly does a sustainability report cover? Your company uses non-financial reporting to cover important topics in relation to the environment, social affairs, human rights, corruption, child labour and conflict minerals. Climate reporting is also required as established by the Task Force on Climate-related Financial Disclosures (TCFD).
However enthusiastic you are about the task, creating a multilingual sustainability report takes a great deal of time and attention – as well as perfectly coordinated teamwork between internal specialists and external service providers in the fields of copywriting, translation or proofreading. Linguistic and content-related expertise are both required, as is the use of the latest terminology management and language technology tools.
The central thread of your commitment to sustainability should come through with equal clarity in all languages – despite the strictly regulated format. This process works seamlessly with Diction!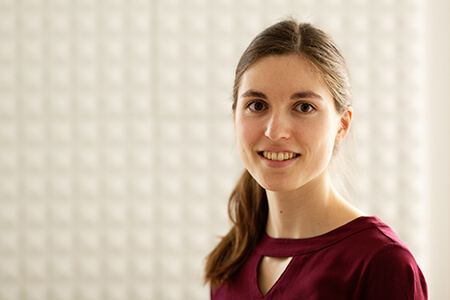 Do you have any questions about sustainability report translation?
Our project management team headed up by Cécile Roffler is here to help and looking forward to exciting projects of all kinds in the field of corporate reporting.

+41 81 750 53 33
info@diction.ch
We are your climate neutral partner
Many companies, but particularly those that are heavily committed to sustainability, also require their service providers to meet certain socioecological standards. Diction takes sustainability seriously and continually strives to minimise its own carbon footprint. Thanks to our commitment to the project CO2OL Tropical Mix in Panama, we have been certified as climate neutral since 2019. We also show great commitment in our own region, for example by providing financial support and a physical helping hand to the Bergwaldprojekt in Switzerland. The topic is truly dear to our hearts!
This makes us all the more excited about helping fascinating companies perfect their sustainability reports in all languages – whether as an obligation or an opportunity. Simply give us a call!

News
Our language partners are part of our family! That's why we couldn't miss the opportunity…