8 languages, 300 pages, 35,000 words and DTP
Wir bekommen gar nicht genug von unseren Uhrenprojekten! Es macht so viel Freude, Bücher, Kataloge, News und mehr über Ikonen der We can't get enough of our watch projects! Diction's language experts love translating and editing books, catalogues, news articles and other texts about the icons of haute horlogerie, so we're delighted that so many Swiss watchmaking companies and art publishers come to us with their fascinating projects. We also have clients from a little further afield, including Assouline, a New York publisher, which means we have international experience in the field of coffee-table book translation.
The client
Assouline is a publisher for high-quality coffee-table books, and is based in New York City. A number of luxury brands from across the globe value the stunning publications the publisher creates to present their products. Diction has been translating Assouline's coffee-table books for world-famous brands from the fields of fashion, cosmetics and haute horlogerie since 2020.
The task
One of the haute horlogerie projects we worked on was a stunning watch book for a renowned Swiss watchmaking company. The 300-page coffee-table book was an important prestige project for our client, and they wanted inspiring, stylish and fluent translations in all languages.
This large project – over 35,000 words – started in spring 2022 and took several weeks to complete. We translated the English version of the book into Russian, Japanese, Italian, French, German, Spanish, and traditional and simplified Chinese. We also took care of all project and feedback management with the brand's international representatives as well as layout and DTP.
The regular changes to individual deadlines (not by us ?) presented a particular challenge. Our project managers really had to stay on their toes to make sure that we were able to stick to the final delivery deadlines to Assouline. There were also a number of editing rounds, and we had to react fast to completely new passages in the texts.
The solution
The coffee-table book is a homage to a legendary timepiece whose fascinating functions and design make it a true icon. This is why it was essential that the translators meticulously researched the terminology and relevant information for this particular model. It was certainly convenient that Diction has over a decade of experience in the haute horlogerie industry. Our experts know exactly how the industry works and are masters of the appropriate prose that keeps connoisseurs of haute horlogerie turning to the next page. When translating a coffee-table book, you always have the reader in the back of your mind as they peruse the images and texts – especially when the book is about a classic timepiece.
8 languages, 300 pages, 35,000 words – sounds like coordinating everything was a pretty daunting task, right? Not for us. Complex projects like this are our bread and butter. We took care of all communication with the markets for Assouline, which meant we were responsible for the entire translation, feedback and approval process with the local markets. We also had to deal with sudden changes in the amount of coordination work required as certain chapters were delivered to us in a slightly different form to what we had expected.
But this is really nothing new for our experienced project management team, so work largely just continued as normal. We were always ready to go whenever changes were made or deadlines were brought forward.
As part of the DTP and layout work, we ensured that the text and images formed an aesthetic whole. This is trickier than it may sound for some languages. The translations into French and Russian, for example, were often much longer than the original. These languages are notorious layout destroyers, and the text sometimes doesn't even fit on the beautifully designed page. However, this didn't stop our DTP experts from ensuring that the microtypography was correct and aesthetically pleasing. When texts needed to be shortened, the DTP team communicated directly with the translators to make sure the shortened texts remained stylistically and linguistically flawless.
The bottom line: Our watch clients benefit from our comprehensive all-in-one packages for multilingual projects, feedback management and DTP with microtypography. Read more about our expertise in the area of haute horlogerie.
Most recent references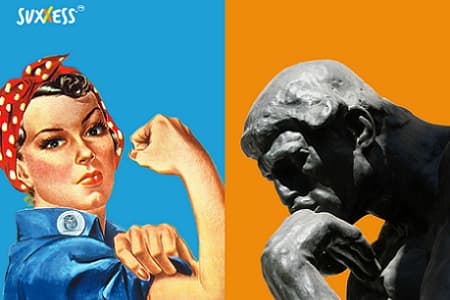 Sensitive documents for suxxess.org Diction supports a number of clients in the areas of vocational…